Andrew's Blog
The Business of Relationships
1
2
3
…
5
Next »
November 18, 2013
How would you rate the overall client experience that you offer? Is it: 1. Below average (or perhaps very uneven)? 2. Competitive? 3. Truly differentiated versus your competition? Would you like your clients to say, "Working with you really is different"?
October 31, 2013
For many professionals, the toughest part of building long-term client relationships is getting the client in the first place. But moving from the initial sale to an ongoing relationship has its own challenges. In fact, it requires careful planning and
October 6, 2013
What percentage of the time you devote to marketing and sales is directed towards growing existing clients versus winning new prospects? If you're like many professionals, you get an adrenaline rush when you are in pursuit of an attractive new
What do clients really want? I've interviewed and surveyed thousands of executives over the last decade about what they look for in a relationship with an external provider or advisor. Each client is unique, of course, and looks for somewhat
August 13, 2013
Have you ever gotten a call from a client who said, "I just want to run something by you"? Perhaps on a different day that same client asked you, "How's my team doing?" On yet a different occasion he or she may have pushed you to talk about what you're seeing out in the marketplace and how other companies are dealing with the same issue.
You may not explicitly think about it this way, but in fact you play quite different roles with your clients. I have identified the six most common and important ones. Each is valuable in its own right. By recognizing these roles and cultivating them intentionally with your clients, you will add more value and dramatically strengthen your relationships.
July 3, 2013
Former CIA head and four-star general David Petreus is man of extraordinary accomplishments and service to his country. And so is General John Allen. But both their reputations have been diminished by their friendship with Jill Kelley in Tampa, Florida.
June 17, 2013
Advice abounds on "asking good questions" during the sales process. I believe much of it is confusing or even misleading.
My clients and readers have enjoyed Power Questions, but have asked for more detailed guidance about the use of questions specifically in sales and business development. In response, I have just published a short ebook entitled Power Questions to Win the Sale. It's available in all ebook reader formats. My next few blogs are based on it.
Here are some examples of what I mean by misleading advice about asking questions:
June 10, 2013
"How do I get more leads out of my network?"
That's a question I get asked a lot these days.
Everyone has lists of contacts. Everyone has past clients. Some of them may need what you offer—right now. But how do you make the connection in a way doesn't feel like you're a door-to-door salesman? How do you get someone interested in having a meeting with you? (The quick answer is your answer to the same question: What gets you interested in meeting with someone who offers a product or service?)
Addressing this challenge is not as difficult as it may seem. In this newsletter I've laid out a very straightforward set of principles and strategies that will help you create new leads out of your network.
First, there are four principles that should guide you:
May 25, 2013
Do these laments sound familiar?
"I had three or four good discussions with a prospective client about doing some work with his company, and now he doesn't return my phone calls or emails."
"They have our proposal but I haven't heard a thing back from them. I've called and left several messages but gotten no response."
Advisors and other service providers are rarely satisfied with the level of responsiveness from the executives they are trying to sell to. But in the last few years the unresponsiveness seems to have grown into an epidemic. I've been a consultant for 32 years, and it's the worst I've seen.
Why is this happening? And how should you react?
May 4, 2013
"The market has changed dramatically," a senior partner at a major law firm recently told me. "I'm beginning to wonder if clients even want a trusted advisor anymore. Much of the time it just comes down to price. It's discouraging."
Another client of mine, a senior executive in a large global consulting firm, echoed this sentiment: "Selling cycles are much longer that they used to be. Procurement is usually involved, and they can be brutal at squeezing down the price. Sometimes, after you invest a great deal to educate the prospective client, they just decide to do it themselves."
Since 2008, many business professionals are feeling pummeled by intense price competition and ever-harsher client demands. They are asking: Is becoming a client's "trusted advisor" an antiquated aspiration in a world where clients seem mainly concerned with getting the lowest price? Is it still relevant when procurement routinely comes between you and your executive clients? Do relationships, in short, really matter anymore?
Showing 1-10 of 46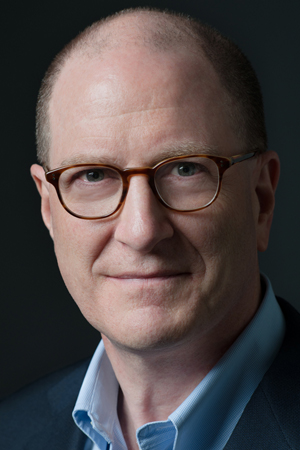 I help companies and individuals build clients for life
more about me »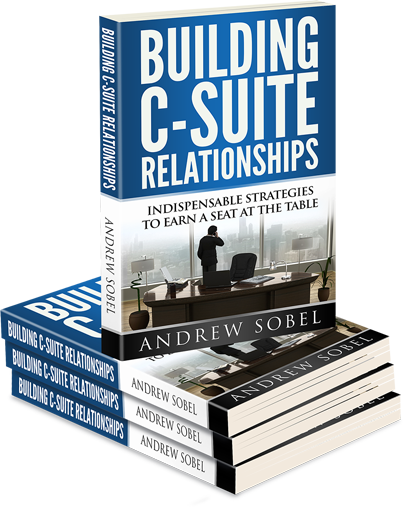 GET YOUR FREE EBOOK
get a copy of my new eBook on building senior executive relationships.