You need a small group of trusted relationships to get your ideas recognized and supported, become a successful leader, and collaborate effectively.
These key individuals are essential help you thrive in your career.
Hundreds or thousands of superficial social media connections simply won't get you there.
This is why I created Building Relationships That Matter. In this program, you'll learn to use a full range of relationship-building skills to create a powerful success network of six types of individuals who can amplify and support your on-the-job effectiveness and long-term career success.
Thousands of executives have used these skills and techniques to accelerate their careers and grow their businesses. Organizations as diverse as the National Hockey League Players Association and Dartmouth's Tuck School of Business have included Building Relationships That Matter as part of their course offerings. (You can learn more about me and the background to this course, here).
Building Relationships That Matter
helps you accelerate your career by:
Growing your most critical relationships with 15-25 key individuals.
Strengthening your leadership capabilities and internal influence.

Enabling better mentorship for you and more access to the best promotion and career opportunities

Increasing collaboration for important enterprise-wide programs.
Improving your ability to serve clients whose needs cut across organizational silos.
Enhancing innovation based on stronger internal connectivity and idea sharing.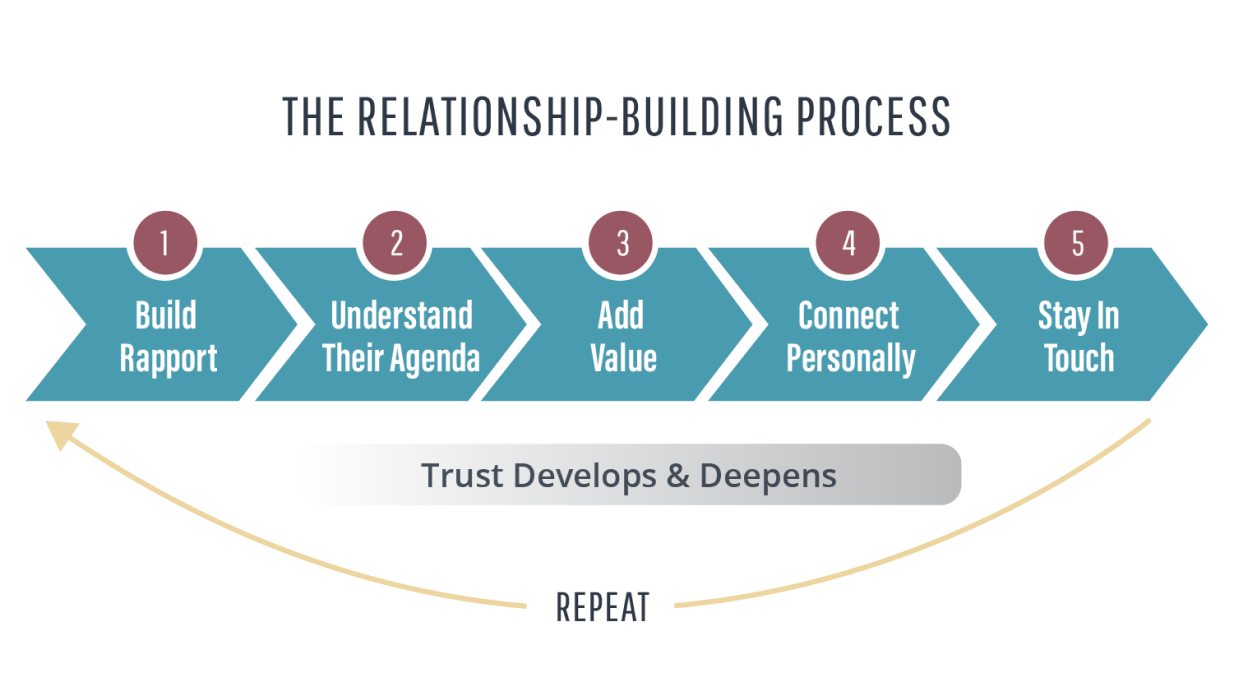 Course Benefits
This course includes:
6 ½ hours of intensive learning.
12 multimedia lessons that teach you the essential skills and attitudes required to build deep, trusted relationships at work.
Extensive animations to illustrate key ideas and scenarios to test your understanding.
A digital workbook with application exercises for each lesson.
12 months of access to your course.
A 14-day money-back guarantee if you're not satisfied with your purchase.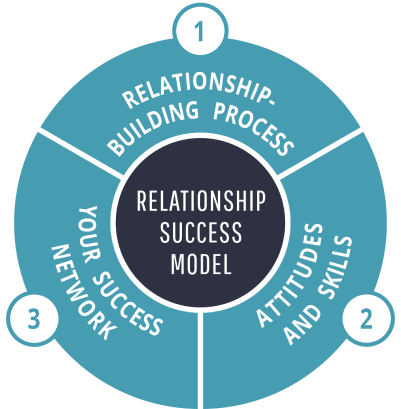 Building Relationships That Matter: Lesson Summary
Lessons 1 and 2 lay the foundations for relationship success:
The Foundation of Your Career (20 mins)

The Keys to Successful Relationships (26 mins)
Lessons 3 to 11 go deep into nine key relationship-building attitudes and skills:
3. Showing Generosity (28 mins)
4. Strengthening Your Curiosity (22 mins)
5. Building Rapport (28 mins)
6. Using Power Questions (46 mins)
7. Caring Through Empathy (33 mins)
8. Developing Trust (34 mins)
9. Agenda Helping (39 mins)
10. Influencing Others (44 mins)
11. Relationship Healing (34 mins)
Lesson 12 helps you implement a plan to develop your critical relationships:
12. Building Your Success Network (29 mins)
Note: Times include an allowance for each application exercise
Enroll Today
Individual
Start your transformation from an expert for hire to a trusted advisor today.
Enroll Now
Investment: $449.00
Enterprise
Looking to enroll a larger group of 10 or more? We have options for your entire team.
Learn More
"This program gave me an intentionality about creating my success network that I never had before. Each lesson is clear and concise and provides the detailed "how to" I needed to strengthen my most important relationships."

Department manager and course participant