Your Week 13 Challenge: Develop a C-Suite Relationship
You're in the home stretch of the 100-Day Client Growth Challenge–just one more week after this!
This week, you'll apply strategies to help build a relationship with a senior executive by adding more "value for time" in your meetings.
To complete this week's challenge, be sure to read or listen to Week 13: Build Senior Executive Relationships in It Starts with Clients (pages 201-216 in the hardcover version). (If you don't have a copy of It Starts with Clients yet, please do buy one here, on Amazon. It contains all the detailed "how-to" for growing your client base. It is the foundation for succeeding at this Growth Challenge).
The Power of C-Suite Relationships
C-suite executives and other top leaders can create a budget where there was none. They are focused on revenues and profits, not just costs, so they'll readily see the value in a larger, high-impact proposal. These leaders make decisions about strategy and policy, which you need to understand in order to put your offerings in a bigger context. They can unblock a sale that is stuck. Often, they are the ones who have to approve large contracts. Importantly, they can also recommend you to other executive decision makers.
Tips:
Y

ou already know lots of future top executives. So 

follow the person, not the position

. Build relationships with smart, ambitious, motivated individuals and follow them throughout their careers.

Develop yourself into a "person of interest" that C-suite executives are drawn towards (this will be your final challenge, next week). This means not just developing renown for your in-depth expertise, but also reading widely and cultivating your own interests that you are passionate about. My conversations with the top executives I work with quickly veer from business issues to the personal side of life–and this is typical.
Your Week 13 Challenge: Add Value for Time with a C-Suite Client
Here's your Week 13 Assignment: Complete pages 42-43 in the Growth Guide. You can also click here to download this assignment as a separate PDF: Week 13 Assignment.pdf
In seven days I will send you your Week 14 Challenge: Become a Person of Interest. So keep an eye out for the next email.
All the best,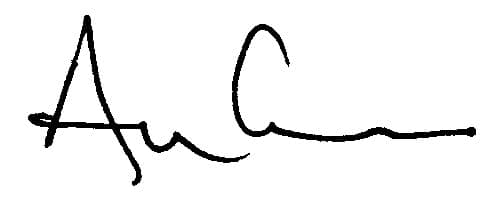 Andrew Sobel
Founder and CEO