Week 7 Challenge: Use Agenda Setting Strategies + a Bonus Video
[Please note: this article, and the rest of the articles in this series, together constitute the 15  emails in the It Starts with Clients Client Growth Challenge. Please subscribe here to receive them on a weekly basis over the next 100 days]
In Week 7 of this challenge, you'll use agenda setting strategies to make an upcoming client meeting richer and more effective.
Be sure to read Week 7 of It Starts with Clients, "Anticipate and Agenda Set."
How well do you really understand your client's agenda?
I define a client's agenda as their three to five most important priorities, needs, or goals. All clients have a professional or business agenda (e.g., launching a new program, reducing costs, entering a new market, etc.) AND a personal agenda (e.g., career advancement, building their personal network, etc.). You start by reacting to client's requests. Then you work hard to sense their agenda. Next, you try to anticipate the trends, events, and ideas that may impact their agenda in the future. And finally, ideally, you become a proactive agenda setter who collaboratively helps your clients shape their agendas.
Question: For how many of the client executives you know do you have a full and thorough understanding of their three to five most important professional priorities, needs, or goals? Their personal priorities?
TIP: There are multiple ways to uncover your clients' most important priorities
There are multiple ways to uncover your clients' most important priorities.
Click To Tweet
You can ask your prospects and clients directly–e.g., "What are your top three priorities this year?"–but if a client doesn't know you well and trust you, they may not be very forthcoming about what their real agenda is. Alternatively, I like to ask indirect/implication questions such as, "How is your new emphasis on the customer experience impacting your talent development investments (or your IT investments)? Or, here's a "personal" version: How are you going to be evaluated at the end of the year? What are the key goals that leadership is expecting you to accomplish this year?
Your Week 7 Challenge: Use agenda-setting strategies in an upcoming client meeting
Here's your Week 7 Assignment: Complete pages 26-28 in the Growth Guide. You can also click here to download this assignment as a separate PDF: Week 7 Assignment.pdf.
BTW, If you don't have a copy of It Starts with Clients yet, please do buy one here, on Amazon (or from your favorite bookseller). It contains a great deal of detailed "how-to" for growing your client base that is the foundation for succeeding at this 100-Day Client Growth Challenge.

In seven days I will send you your Week 8 Challenge: Reframe a Client's Issue. So keep an eye out for the next email.
Before you go--here's a 90-second video on Agenda Setting that I recently produced–click on the image to play it. I hope you enjoy it!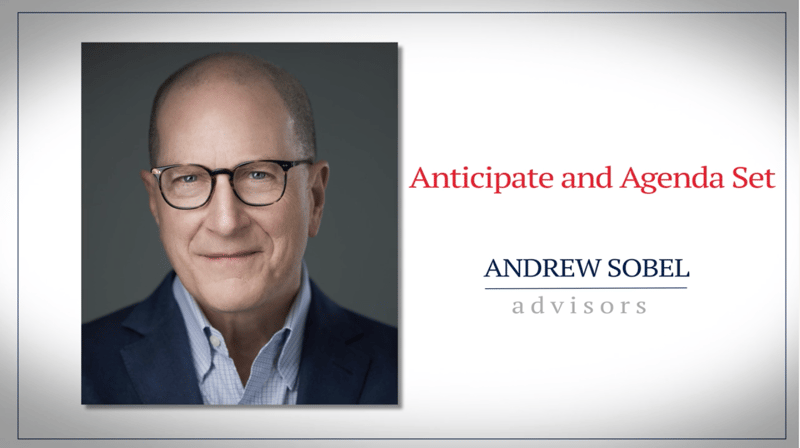 All the best,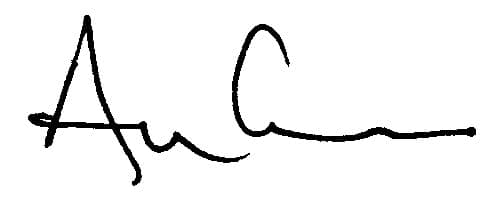 Andrew Sobel
Founder and CEO