Ask and Listen: Insights from my Recent Trip to Moscow and St. Petersburg (Part One of Two)
These days, Russia may not be a favorite destination for American businesspeople, but I just returned from a very interesting trip there.
My trip was fascinating and I learned a lot. I learned a lot because I asked a lot of questions and I listened carefully. I asked about Stalin, the Soviet Union, Perestroika, Putin, and many other topics. I got thoughtful, frank answers.
Here are some highlights—and tips for what they mean for us as we develop our practice and work with clients on a day-to-day basis.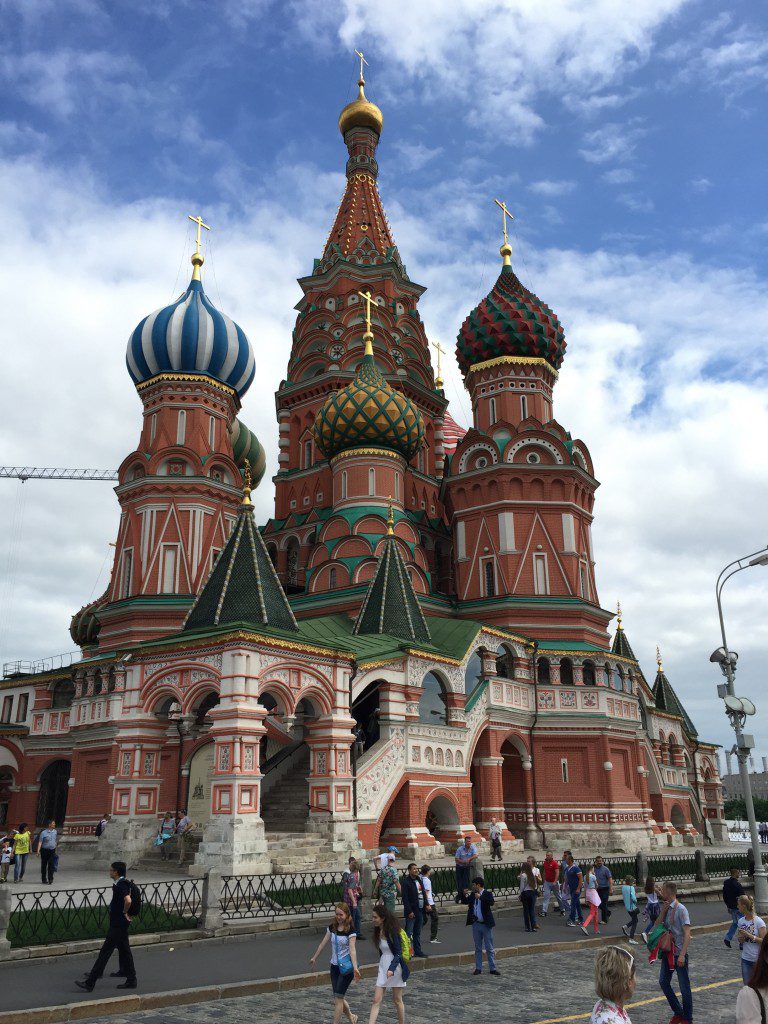 St. Basil's Cathedral, Red Square, Moscow
Understanding History: Russia (and its predecessor cultures) has been the subject of repeated invasions going back over 1000 years. Russia has been invaded by everyone: The Mongols, the Swedes, the Finns, the French, the Germans, and so on. During that time, the importance of having a strong, singular leader who could protect the country—even at the cost of personal freedoms—became engrained in the culture. This explains a lot about contemporary Russia and the fact that Russian President Vladimir Putin is extremely popular in his own country (recently with an 86% approval rating, which will surprise most Americans).
Lesson: You must understand history to understand the current culture. Whenever you take on a new client, make a point to understand the organization's history and evolution. I once consulted to a company that had undergone a merger 15 years ago—and yet people still talked about it as if it happened last year, constantly pointing out who came from which merged company and how they valued different things!
Relationship building in other cultures: Some of the clients I spoke to in Russia told me that my concept of "Agenda Setting" was hard to implement with Russian executives (some Asian clients of mine have told me that also). They said, "In certain types of companies—for example, state-owned enterprises—executives won't talk to you about their most important priorities and needs. They won't share that information." Yet, they agreed it was still very important to help clients by giving them ideas about how to achieve their goals. We then discussed a variety of "indirect" strategies to ascertain a client's agenda. In other words, the basic strategy was sound but the approach had to change somewhat.
Lesson: There are universal relationship-building principals that work most if not all of the time. But, you must adapt the tactics you use to implement them. In truth, the variation among clients between the US and Russia is in some ways no less strong than it is between different clients you may serve at home. I have had clients who did not seem to want a relationship with me and who held me at arm's length, like a vendor; and, I've had clients who opened up and shared their innermost dreams and fears in the very first meeting. Every client is a market of one. However, don't constantly reinvent the wheel. Stick to road-tested relationship-building principles and implement them with the right tactics that conditions on the ground demand.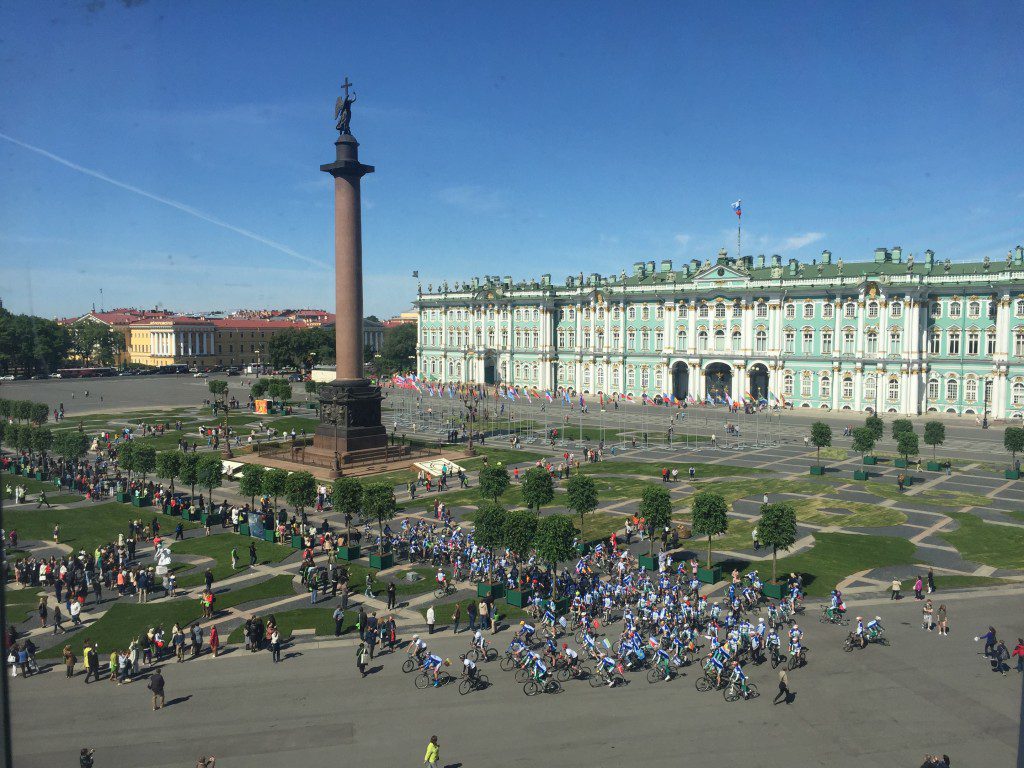 A view over Admiralty Square to the Hermitage Museum, St. Petersburg
In part two of this blog I'll share several other lessons from this trip to Russia.