20 Opportunities to Grow Your Client Relationships
Are your client relationships growing, staying the same, or shrinking? How much influence do you really have over the direction they take? The answer to this second question is, I believe, a whole lot. While many factors influence whether or not a relationship grows, you and your team can have an enormous impact on the trajectory that it takes.
In a newsletter earlier this year, I described eight "growth principles" or strategies to grow your relationships (e.g., choose the right clients to begin with, build flagship clients, invest in agenda-setting thought leadership, etc.). In this follow up, on I've added to these principles and made a list of 20 different events and opportunities that can all serve to fuel relationship growth.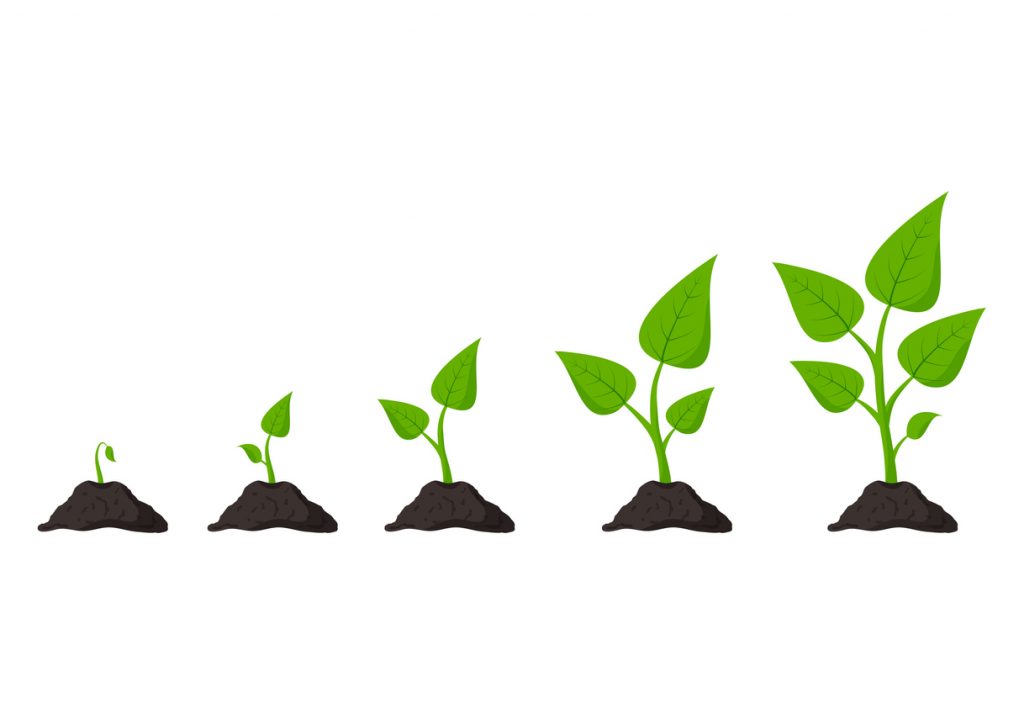 Opportunities that can stimulate relationship growth
1. A company crisis. A friend in need is a friend indeed, as the saying goes, and whenever there is an institutional crisis there is an opportunity to take the relationship to a new level. An earnings shortfall can lead to the wholesale sacking of professional advisors and other suppliers or it can be a chance for you to show the client how you can help them dig out of a hole.
2. A personal crisis. This could include such things as a crisis in a client's personal life (e.g., family difficulties) but also on a professional level (e.g., uncertainty about one's career or getting laid off). You don't want to be intrusive in these situations, but they are an opportunity to show empathy, act as a sounding board, and to let your client know you're there for them. 2020, certainly, has been a trying year for many.
3. A relationship crisis or client dissatisfaction. The research shows that dissatisfied clients usually just vote with their feet and walk away without saying anything. If a client expresses disappointment or displeasure, it's a wonderful opportunity to potentially take the relationship to the next level by rising appropriately to the occasion. When this happens, there are specific steps you need to take—for example: Listening deeply without being defensive; showing you have fully understood the client's perspective; jointly agreeing the solution; and rebuilding trust in small, daily increments.
4. A difference of opinion. How effectively and empathetically you deal with a significant difference of opinion can have a huge impact on your relationship. A difference of opinion can be a great moment to showcase your intellectual and emotional breadth. Are you able to ask thoughtful questions and listen deeply to your client's views? Can you utilize a multiplicity of techniques to support your view and also influence your client's position (e.g., factual argumentation versus storytelling, etc.)? Giving in too quickly and easily can give the impression you want to please your client and won't take a stand on issues of importance. Being overly rigid and stubborn about your positions can be equally bad—after all, who wants to work with someone who is inflexible?
5. A new executive. It is typically at the beginning of an executive's tenure in a new role that he or she is most open to both reaching for outside help and for accepting and acting on the advice they receive. If you are already working in the organization, this is a chance to be available as a resource about the culture, organization, corporate history, and so on. If not, your positioning might be one of providing fresh ideas, bringing objectivity to the situation, and not having ties to the status quo.
6. A step-change environmental event. Deregulation, new technology, an unexpected new competitor, or dramatic price fluctuations (e.g., for oil) can all trigger a stepped-up use of external advisors. This year, we have no end to the "external" crises—the Covid-19 pandemic, a fractured economy, and more. Many great companies were born during the 2008-2009 great recession, and I have no doubt that, despite the enormous challenges businesses are now facing, that the same will be true of 2020-2021.
7. A reorganization or restructuring. These types of events always create opportunities—and risks—for your client relationship. This is why "agenda setting" is so important. If you are at the front end of these conversations, and are seen as an insider who has provided input into the restructuring, the chances of you being part of the solution are much higher. If you're among the five or ten firms which are fighting over the RFPs that emerge, you're in a tough position. The details of the implementation of these reorganizations, in particular, are often overlooked when the overall strategy is set by the client, and this is a strong area of opportunity if you weren't in on the ground floor of the planning.
8. By speaking truth to power . A professional who is willing to speak the truth at a key juncture—even at the risk of antagonizing someone—may just get pulled into their client's inner circle and find the relationship elevated to a new level (or find themselves on the winning end of a large proposal pitch). One CFO I interviewed, for example, talked passionately about a particular banker who had been asked to lead many large deals for the CFO's corporation. "He once said 'No' to a very large acquisition we were looking at, and had the guts to say that to the board. His firm would have reaped huge fees, but he felt it was the wrong thing to do, even though our CEO was initially very much behind the deal. That earned him a special seat at the table here." I will often warn a prospective client about the risks of a particular program—even though it might cause them to reconsider it and not hire me—and twice I've had a CEO comment that "No one else has talked to us about that!"
9. When other incumbents make mistakes. Whenever there is dissatisfaction with an incumbent, it creates an opportunity. Often, it represents a chance to get your foot in the door on a small project. That's why, even if a particular competitor of yours is well-ensconced with a potential client, it can make sense to call on them regularly and build a low-key relationship. You never know when someone will slip up or when a senior executive will decide to try someone new.
10. When there is an incumbent transition. If the relationship partner or some key team members at a competitor leave, this can also create an opening. This happens often in investment banking, and it's not uncommon in consulting or the legal field. Again, the way you stay informed of developments like these is to have regular conversations with the client.
11. Leveraging reciprocity or balance of trade. If you work with a large organization, you may be in a position to use "balance of trade" as a strategy for growing a larger share of wallet of your client's business. One of my clients, for example, dramatically grew its relationship with a major high-tech company on this basis. It turned out they purchased large amounts of equipment and software from the client, whereas the client used very few of their consulting services. This was brought up formally with the client's top management, and the client agreed to give them the opportunity to be considered for new contracts and opportunities which had been previously sole-sourced to a competitor.
12. Engaging in client listening activities. There are many different opportunities and channels to get client feedback, and each one presents a slightly different opportunity to uncover information that will help advance the relationship. These include:
Independent, institutional feedback (e.g., a formal client assessment process)

Periodic, one-on-one conversations between the relationship manager and key client executives

Senior management visits (e.g., your CEO meeting with the client's CEO)

Client surveys
13. Making targeted investments. Investments in a client relationship can take many forms, and they can often form the basis for "Agenda Setting" events that are designed to create a dialogue about the client's key priorities. For example:
"Deep Dives" into an issue of interest for a particular executive

A free project

Market research to create proprietary data and insights

Bringing external resources to the client—e.g., a leading academic or expert in a subject of interest

Tailored learning events for the client (seminars, workshops, training, etc.)
14. Saying "No". Saying "No" can often become the catalyst for moving from a Steady Supplier to a Trusted Advisor relationship. This could take the form of challenging a client's priorities, for example, or declining inappropriate work. One of my clients, when asked to do some work in an area it was not particularly strong in, referred their client to a competitor. This reinforced their trustworthiness, and it strengthened, rather than weakened, the relationship.
15. Finding a new buyer. Sometimes, a strong relationship with a c-level buyer can propel a relationship to new heights. Sometimes, however, it's a question of finding a new and perhaps non-traditional buyer who can become your champion (e.g., someone at a relatively low level but who has budget authority, or someone in an entirely different part of the organization).
16. Creating a new relationship environment. Most client interactions occur in a formal office setting. By changing that environment, you can augment the freshness and degree of intimacy in the relationship. This idea is supported by research involving married couples: Psychologists discovered that when the couples varied their "date night" ritual and went to new places and new events—rather than the same restaurant or movie theater each week—their feelings of intimacy and closeness increased. Changing the relationship environment could mean simply taking the client out to lunch, or, at the extreme, going offsite for a couple of days to strategize and set priorities.
17. Bringing new players into the relationship. If the same relationship manager and team has been working with the client for a long time, their perspectives can become limited and their energy and enthusiasm diminished. A client of mine worked with a large Fortune 500 corporation, and for years the revenues had been steadily shrinking—despite annual assurances by the lead partner that "we have a great relationship with this client—they love us!" In fact the client had changed significantly, and a new, more diverse set of executives were now in place. In what was viewed as a somewhat wrenching and disruptive move, the firm's leadership put in a new, younger partner to revitalize the relationship. In three years the revenues—and my client's impact on this company—grew dramatically.
18. Taking the perspective of a competitor. If you were a competitor trying to make inroads into your relationship with the client, what would your strategy be? Where would you attack? Which issues would you try to focus on? Which executives would you target for your own relationship-building efforts? Taking just an hour or two to think this through will most likely suggest some opportunities to expand your relationship, or at a minimum, protect it from competitive incursions.
19. Proposing long-term, partnership arrangements. A trusted client partnership is a step beyond trusted advisor. It implies mutual trust, long-term collaboration, and many-to-many relationships. It can also entail structural connections that go beyond the average professional-client relationship. These could include:
Long-term contracts which reduce risk and increase value for both sides (e.g., discounts or rebates for assured volumes of business).

Joint intellectual capital development. This could range from co-authoring articles to jointly owning trademarks or patents for collaboratively-developed intellectual property.

Methodology showcases. For example, companies that have implemented Palladium's "Balanced Scorecard" approach can win "Hall of Fame" status which results in positive mutual PR and brand enhancement.

Employee exchanges. Some law firms, for example, will lend associates to work in a client's in-house legal department for several months.
20. Doing joint account planning. Many companies conduct account planning exercises behind closed doors, where they brainstorm which services they can sell to the client during the coming year. Best practice is to conduct this jointly with the client. It sends a powerful message to the client if you say, "We are thinking about how we can best meet your needs during the coming year and add more than our share of value. We'd like to sit down with you to better understand your goals and plans, and then discuss the areas where we jointly believe we can add the most value."
Learn More
If you'd like to learn more strategies to grow your client relationships and revenue, get a copy of my new book, It Starts with Clients: Your 100-Day Plan to Build Lifelong Relationships and Revenue. It gives you the precise strategies–and action steps–needed to master 14 essential client development challenges and grow your client base in any market conditions. You can buy it here, and also join my 100-Day Client Growth Challenge.