12 Indicators of Relationship Decline
The CEO of a Fortune-100 company I was advising got an unexpected call from the CEO of their largest technology supplier. The technology company CEO said he was going to be in New York City the following week and wanted to meet up to review the relationship.
They scheduled the day and time, and my client's CEO then asked his own CIO to get in touch with the account manager that handled the relationship for the technology firm. Over time, he told me, the service and responsiveness of the technology supplier had slowly declined. They had gotten complacent, despite enjoying a huge contract with my client.
Incredibly, even after they made several phone calls and sent emails to the supplier's account manager, they got no response—he did not call the CIO back or otherwise respond.
In the meeting between the two CEOs, the tech firm head confidently said to my client, "So, my account executive tells me we have an 'A' relationship with you."
My client looked at him grimly and replied, "Actually, we think it's a C+ right now." The visiting CEO's jaw dropped. He was truly blindsided.
Fortunately, the supplier eventually fixed the relationship. But it's a cautionary tale—this can happen to anybody. Just as a neglected house eventually falls apart, so does a client relationship that isn't given proper attention.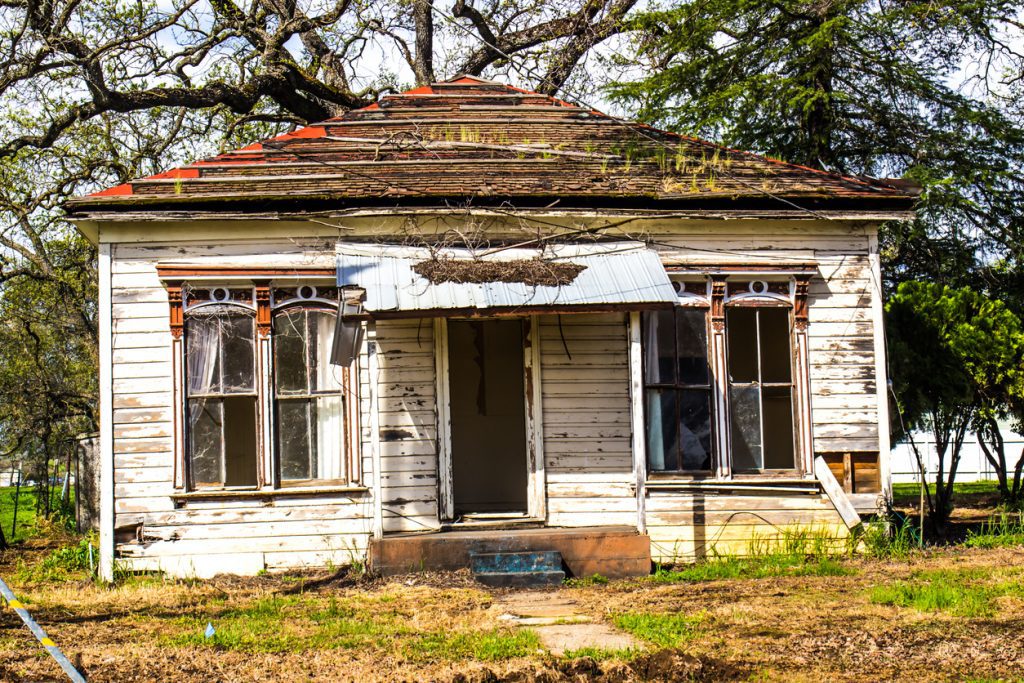 ​You need to carefully monitor the warning signs that a relationship is or will shortly be in danger. I call these the "lead indicators of relationship decline." Numbers one to seven have to do with you and your management of the relationship, and eight to 11 have more to do with external circumstances whose consequences you have to manage (number 12 is sui generis). All 12 are not automatically negative indicators, but they could presage adverse impacts.
1. The relationship has stopped growing. Your measures of relationship growth ought to include some or all of the following:
Revenue growth
An increase in the breadth of your services/products used by the client
A growing set of relationships ("many to many") in the client's organization
More and deeper senior-level relationships
Innovation growth (e.g., innovation in the solutions you provide the client, innovation in the way you manage the relationship, etc.)
Growth in the impact you are having on the client's business
Is your relationship growing, quantitatively and qualitatively?
2. You aren't investing. Your organization has stopped investing in the relationship and is treating it like a "cash cow." To grow, you need to invest. The profit margins produced by a large, flagship client account, however, can become addictive. I often see companies milking large accounts when they should be investing in them each year. Investments could take many forms, for example: Time and research that are put into issues of interest to the client, a small but strategic piece of work that is done on a complementary basis, support for relationship-building activities, support to have guest visits from different subject matter experts in your organization, and so on.
Are you intentionally investing in your most important clients?
3. Your relationship manager is complacent. How would you know if your relationship manager or account executive may be complacent? For example—he or she:
Consistently tells you—with little self-examination—that the relationship is great, year after year.
Has been managing the client relationship for many years, and doesn't seem to have strong aspirations for it. You don't see a high level of energy, planning, and innovation.
Doesn't fully understand the client's evolving agenda of key priorities and goals, especially at the level of the individual client executives you work with.​
Is your relationship manager energized about the opportunities with their client and actively seeking to grow and improve the relationship every year? Have they developed a strong, well thought-out client plan?
4. The client isn't highly engaged with you. You don't see the client reaching out to you for advice and help, and drawing you into the day-to-day life of their organization. Are you invited to their internal conferences and events? Do they look for ways to showcase the impact you're having on their business? Have they stopped communicating with you? Worse, is the client unhappy with your work and complaining about it?
Do you see evidence that the client actively engages with you/your firm?
5. You have a narrow relationship. Does this client account hang by the thread of a single relationship, or is it anchored in many-to-many relationships? If it's a major client relationship, and you only have one really strong connection, it may be at risk.
What would happen to your business with this client if a key executive sponsor left or moved?
6. The client service team is weak or flawed. If every year you have a nagging feeling that you don't quite have the right team serving the client, or that there are holes in the experience base of the team that you struggle to fill, you may have a serious problem.
Are you fully confident in the experience, skills, and drive of the team serving the client?
7. Lack of planning and feedback. For a major client, you need a plan to sustain and grow the relationship. You need to be getting feedback on a regular basis—feedback on each contract or project, and also annual input from the client on their perceptions of the relationship and satisfaction with your work.
Does your team develop and continually update a robust, aspirational plan for the relationship, and seek meaningful feedback?
8. There are significant executive changes. Executive turnover or changes can be an opportunity, but they can also be a threat to the relationship if you are insufficiently grounded in the client's organization. When there are organizational changes, you need keep your client close and be on your toes.
What executive changes are happening now or may occur in the future at your client? What are your plans to deal with these and fortify your relationship against key individuals leaving?
9. The client faces strategic headwinds. If your client faces significant strategic threats, there may be a risk to your relationship (what if Blockbuster Video had been a major client of yours? In 2004 it had over 9,000 stores and $3 billion in revenue. By 2010 it was bankrupt). The ideal situation is one where the client views you as a partner in helping to address these threats and turn them into opportunities, but even then you need to be aware and cautious.
What strategic threats does your client face? Could these debilitate their business? Can you help them proactively navigate some of these threats where they may impact the areas of the business you have expertise in?
10. There is a lot of M&A activity in the sector. A merger or acquisition often results in the consolidation of suppliers and advisors. Audit firms, investment banks, consultants, law firms, technology suppliers, and many others are often casualties of M&A transactions. Another type of threat is a dissident shareholder who demands major changes that will in turn negatively affect your relationship with the client (often, this means radical cost-cutting).
Could an acquisition, merger, or hostile shareholder negatively impact your position with your client? How can you prepare for this eventuality?
11. Your client is in crisis right now. If your client is in financial trouble—either due to external shocks or a lack of leadership—your relationship will also likely be threatened. On the other hand, a great relationship can actually be forged during a crisis. Nonetheless, you must carefully take this into account in your assessment of the risks to the account.
Is your client having a financial or operational crisis? Is it temporary or one-off, or might they be in a long, downward spiral? How can you play a role in their recovery? What contingency plans should you make?
12. Detractors. If there are important executives in the client's organization who do not like you/your firm, that can be a warning sign. In any complex organization, you will, of course, have detractors. But are the detractors growing in number, and/or do you have very senior executives who would like to see your backside? Not good.
Review your top clients. Do you see any of these signs?
*****
Two resources to help you dramatically improve your relationship-building skills and develop your clients for life
Click on the links, below, to check out these two acclaimed courses in my Learning Academy. Use the code "launch" on checkout to get a $200 discount on either program.
1. The definitive course on building clients for life as a trusted advisor:
​Building Your Clients for Life​
2. The ultimate masterclass in developing the relationships that truly matter to career success:
​Building Relationships that Matter​
​