Books by Andrew
Andrew has written the ultimate guides to developing lifelong client loyalty and building the trusted partnerships needed to grow your business

Align with the Laws: Learn to harness the 26 Relationship Laws and thrive at work and at home.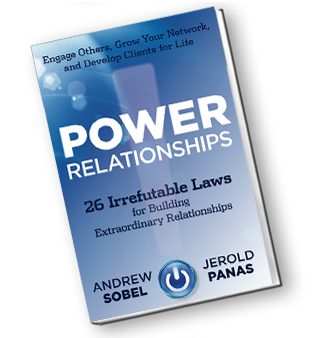 "I loved the laws of Power Relationships. The wisdom in these laws is founded on purposeful yet selfless curiosity in our fellow man. Follow them and watch your fortunes improve. I will even share this book with my children as it hold many great lessons."

Ask, don't tell: This is a book that will transform your conversations — and maybe even your life. One of the top-selling business books of 2012.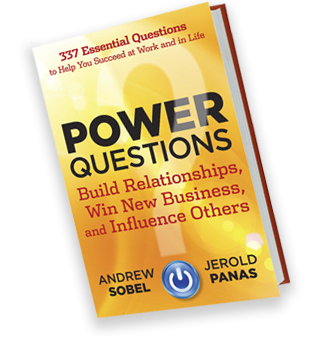 "Reading Power Questions is like listening in to the most amazing array of private conversations with CEOs, politicians, religious authorities, and entrepreneurs. A joyous read."

From Trusted Advisor to Trusted Partner: Learn 10 powerful strategies for building enduring, institutional relationships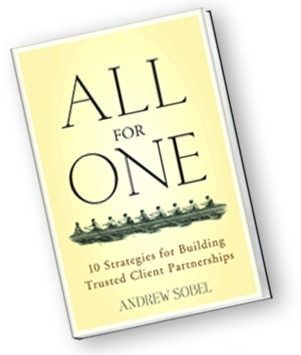 "All for One is thought provoking and actionable, making it a valuable roadmap for building trust and mutual benefit between clients and advisors"

The Secrets of Building Lifelong Client Loyalty: 27 short, breezy chapters set out the foundations of client loyalty, using dozens of real-life examples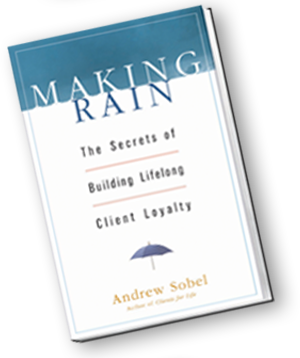 "Few understand the advice business like Andrew Sobel, and his well-written book, Making Rain, is overflowing with insight and sage advice on how to create value for clients and earn their enduring loyalty."
Buy now >>

From expert to advisor: The original, timeless, and classic bestseller that describes the seven attributes of trusted client advisors.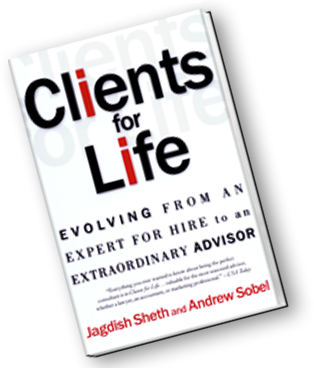 "One of the best client-relationship books published recently, this practical guide offers powerful insights for professional advisors and customers alike."
Buy now >>

How would having stronger relationships with C-Suite executives help your business?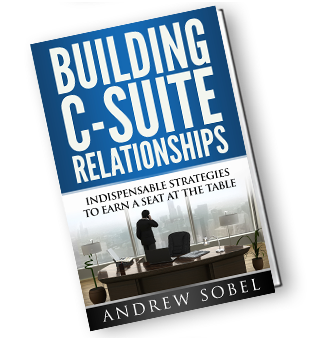 The right senior executive can make an immediate decision to hire you. He or she can create budget where there was none, and unblock a sale that has been stalled by lower level managers. These senior relationships are critical to success, but they are also harder than ever to develop.