Power Question Stories
I was attending the annual leadership summit for a client of mine. In the morning I gave a speech, and in the afternoon, the CEO presented his "state of the firm" address to his top 150 executives. At the end…
A partner for a large professional services firm went to meet with a potential client. The CFO said his company...
My nephew, who was a medical student, wanted to do his residency (specialization) in dermatology. The challenge was that dermatology residencies were highly competitive, and not everyone who applied landed one. In addition to being extremely bright, I felt my…
Showing 1-3 of 3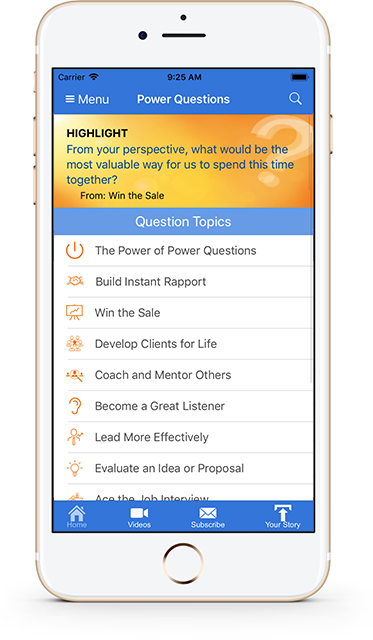 The Power Questions App is now available!
Buy Now!