What Are the Characteristics of Great Client Relationship Managers?
What are the essential roles of a relationship manager? And what skills does he or she need to possess in order to fulfill these roles?
Having studied tens of thousands of partners, managing directors, account executives, and other client-facing professionals in service firms around the world, I have identified -six key roles for relationship managers:
Aspiration Setting: Establishing ambitious, stretch goals for the relationship that are always aligned with client needs.
Relationship strategy: Deciding what opportunities you should pursue and which individual executive relationships you should invest in.
Client leadership: Becoming a trusted advisor to the client and a recognized thought leader within the client organization.
Team leadership and growth: Mobilizing, orchestrating, motivating, and developing the right group of professionals—from across the firm—to serve the client
Ambassadorship and entrepreneurship: Identifies, mobilizes, and delivers into the relationship the right people, solutions, resources, and ideas from across the firm
Commercial management: Managing pricing, contracting, and negotiating; ensuring firm profit standards are being met; and ensuring that the work product is of high quality and meets the client's expectations.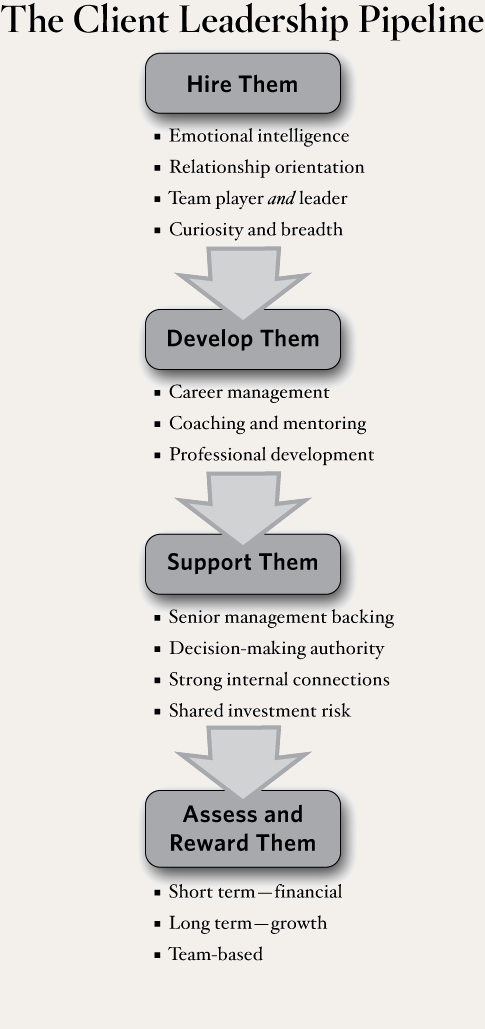 To fulfill these essential roles, relationship management must develop specific skills. You can read about these by reviewing my detailed slide presentation, below, called The Key Roles and Skills of the Client Relationship Manager.