Power Tools For Power Questions
Free Resources To Help You Become A Power
Questioner Today!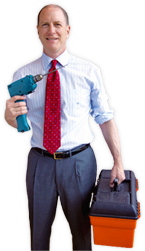 I'm not going to send you to someone else's website to download white papers or other free gifts labeled with "estimated values" north of $100. It's all right here for you.
If you have bought a copy of Power Questions, or if you are thinking of buying a copy, you're eligible!
At the White House, I learned the art of answering questions but all the time I thought to myself the trick is to ask the right question. Andrew and Jerry nail that art.

FREE POWER TOOLS BEST PRACTICES
Each downloadable PDF gives you valuable content—questions, checklists, and strategies—that complements the book and will help you master the art of asking power questions immediately