All For One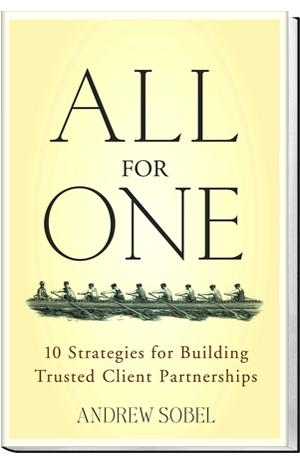 Buy Now!
10 Strategies for Building Trusted Client Partnerships
Learn to build Level 6 Trusted Partner client relationships that are deep, broad, and endure for years.

Corporate clients are consolidating the number of professional advisors they are willing to work with. As the economy contacts, they are scrutinizing the fees they pay and demanding more value and better service. These forces, although daunting, also present new opportunities to build trusted client relationships marked by depth, breadth, and longevity. All for One offers a roadmap for capturing these opportunities and building enduring, institutional client relationships-even during a recession.