Andrew's Blog
The Business of Relationships
1
2
3
4
5
June 17, 2011
You have finally gotten the meeting you sought with a top executive at a prospective client. You prepare well for the session, researching the company and the individual you're meeting with. After the small talk dies down, you ask your…
April 19, 2011
Every long-term, trusted partner client relationship started with a single meeting. The genesis is almost always a brief conversation that, frankly, could have gone either way. Why does one first meeting lead to millions of dollars in revenues over many…
July 1, 2010
While in his 80s, the great classical guitar maestro Andrés Segovia was asked by a journalist if, at this late stage of his career–and given his greatness as a guitarist–he still practiced scales. "Two hours a day" was Segovia's reply.…
October 22, 2008
How do I connect with a client who just won't engage with me?
May 23, 2008
Can you provide any guidelines or rules for holding a successful first meeting with a prospective client?
May 22, 2008
Before the industrial age, most advisors were political counselors of one sort or another. Think of Aristotle, who tutored Alexander the Great; Cardinal Richelieu, who was King Louis XIII's advisor and then "first minister"; or Sir Th
March 1, 2008
I'm 35, but many of the clients I need to build relationships with are 10 or 20 years older than I am, and our lives and interests seem very different. How do I build my credibility with these older executives, and how can I connect with them?
December 14, 2007
When you have an advisor mindset, you ask powerful questions which open up the conversation and help your client focus on his or her most critical issues
November 1, 2005
About 12 years ago, I was living in Rome, Italy, where I was the country head for Gemini Consulting. For a major assignment for a $5 billion aerospace and defense company, I was collaborating with a business school professor. He…
Showing 31-40 of 169
1
2
3
4
5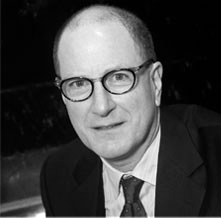 I help companies and individuals build clients for life
more about me >>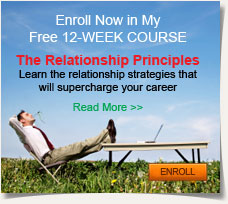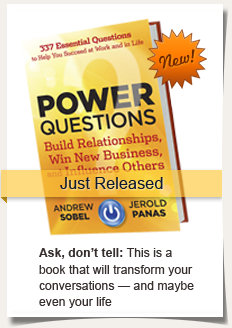 Buy it now
Amazon.com
Kindle
BN.com
Nook
Read More about it >>