Coaching
Welcome to Andrew's Coaching and Mentoring Programs
If you're an executive in a corporation or a partner in a professional service firm, please read the description of my coaching programs, below.
If you are a solo consultant, independent service professional of any type, or small firm owner, please explore my mentoring programs through this link: Andrew's Mentoring Programs.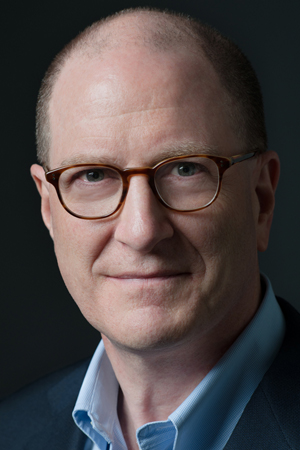 Why Invest in a Personal Coach?
Watch Andrew Describe His Coaching Programs
Executive coaching
My executive coaching programs are designed to help my clients accelerate achievement of their professional and personal goals. I work with both corporate executives and partners at professional service firms. I address a variety of issues with my clients, including:
Growing and deepening client relationships
Improving specific business development and selling skills
Honing leadership skills, including executive communications and presence
Strengthening business relationships with key partners
Managing important career milestones and transitions
Building teams
Effective coaching is more than just applying a "coaching process." It is based on experience and wisdom. Whatever your challenge, it's likely I have both walked in your shoes at one time or another and counseled other clients who faced similar issues.
I offer my clients four particular advantages:
Thirty years of hands-on consulting and leadership experience
An unequaled set of proprietary, road-tested strategies and tools for building enduring business relationships
Global experience, including 13 years spent abroad
Recognized thought leadership, supported by four acclaimed books
I have three coaching programs that I tailor to each individual's needs:
1. Individual Coaching
I work with you to assess your current situation, clarify goals, and address gaps. We will normally work together for four to five months, which allows for the normal breaks that occur during periods of intense work and also during holidays. Most of our conversations take place on the phone and through email exchanges, although we can meet if mutually convenient—indeed I usually end up having several face-to-face sessions with most of my clients, either in New York City or Santa Fe. We work on both strategy (goals and plans) and tactics (handling critical moments).
2. Individual Immersion Coaching
Some of my clients benefit from intense, focused, one-on-one time with me. This may be to delve more deeply into the "how to" for a particular objective, or to work on skills (executive presence, communications, client account strategies, leadership style, and so on) that benefit from personal observation and interaction. In this program, we do four to five months of coaching—as in the Individual Program—and we also meet for two days of intensive work together. Normally, one of those days is held at my office in either Santa Fe or New York, and the other day is held at your office or in a location that we mutually agree on. This coaching program may also include interviews with colleagues (your leadership, peers, and team members who report to you).
3. Community of Practice Coaching
This unique approach to coaching is especially suitable when there is a small group of client-facing professionals who are connected through a common client base, organizational unit, or function; however it can work well with any team or group of peers who face a common challenge. If I'm working with client-facing executives, for example, we begin the program with an all-day workshop together to explore the ingredients of great, long-term client relationships. I take the group through selected content around mutually agreed-upon topics, and participants share experiences and best practices they have used. Sometimes I will have a client executive from the marketplace, or a member of the senior leadership team, join us for part of the day. I then hold individual coaching sessions with each participant over the next 3-4 months. The program concludes with a second workshop to go in depth into additional content and to further share experiences and successes.
The costs of these three programs vary based on a variety of factors that we can discuss once I better understand your goals.
How to take the next Step
Please email me or give me a ring. I'd be happy to discuss your needs and how I might help. To read about Andrew's Mentoring Programs, click here.